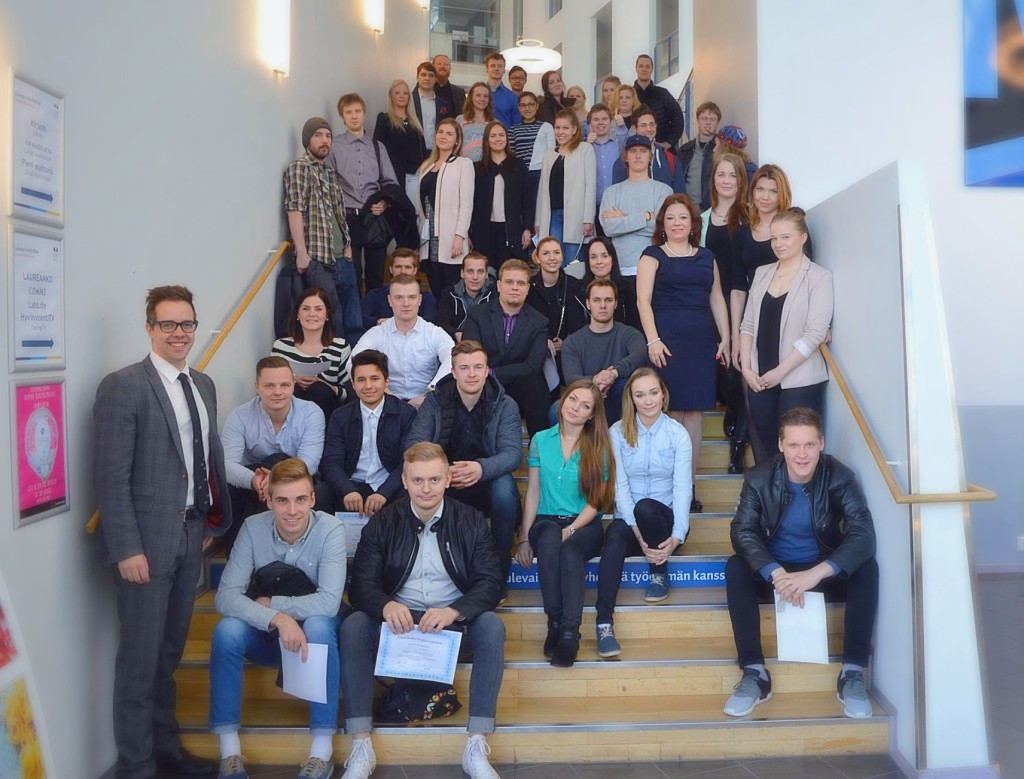 Today we finished our Digital Business -studies at Laurea UAS. Our students totally exceeded all my expectations. These young talents will bring us a great future, I can tell you that!
This video shows what this is all about. It is done by Digital Coaches, senior students in Laurea. Thanks coaches! 🙂
We made it global
Many thanks to South-Korean, Spanish, Belgium, and Mexican students and professors who were involved in this. We made it global together. I am so much looking forward to our next course as we will deepen all this international cooperation into the next level. Boh!
Thanks to the companies and guest lecturers
We had the extreme delight to have dozens of guest lecturers directly from worklife to visit us. I am so grateful to you – we really brought working life and young students together. Many thanks to all the guest lecturers and companies who were involved.
Selected blogs & vlogs of our students
Please see some selected blogs by our students. These are the talents who made it to the "blog of the week" during the course. Aren't they good or what!?
Taru Hellman – Living Life and Learning
Melissa Laitila – Diggin It
Elina Karhapää – Digi-Diary
Miikka Leppihalme – Digital Business
Mariam Nurminen – DigiFeels
Jenni Palander – Digijenni
Teemu Reunila – Digital Business
Sini Siltanen – Digi Sini
Maija Vakkilainen – Digital Business 2016
Congratulations to each an every student who took part in the course, digi coaches, and my colleague Anna. I am very proud of you and grateful that I have had the chance to work with you. Remember, life is very much about who you decide to spend your time with.
Tasks done, goals reached, now it is time to celebrate. Enjoy and live life to the max guys! 🙂